Quoi de plus énervant que de retrouver des journaux Windows pollués d'erreurs à ne plus en finir, c'est dans ce contexte que nous avons trouvé certaines Web Interface.
Les Web Interface en questions (Windows 2008 Us R2, Web Interface 5.4) généraient l'Event ID 21002 toutes les 3 secondes :
Log Name:      Application
Source:        Citrix Web Interface
Event ID:      21002
Task Category: None
Level:         Error
Keywords:      Classic
Description:
Site path: C:\inetpub\wwwroot\Citrix\Site1.
Critical server error: System.UriFormatException: Invalid URI: The hostname could not be parsed.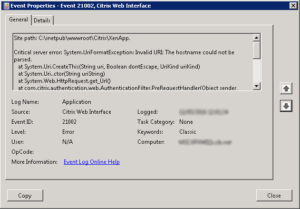 Il ne reste plus qu'à trouver la source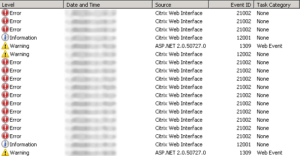 Inutile de nous faire le coup du "mais où est ton Logstash, ElasticSearch et Kibana ou mieux ton SexiLog pour Citrix" 🙂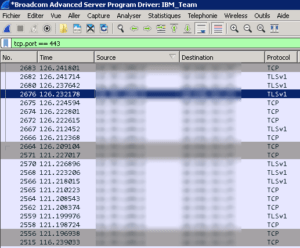 Un Wireshark après nous avons trouvé la cause, un cluster de F5 qui monitorait un Site Webi via un GET /Citrix/Site1/auth/login.aspx.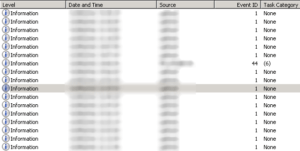 Une fois le monitor corrigé (via un Get sur le site webi  /Citrix/Site1, sans auth/login.aspx) par nos collègues F5.