_______________
MAJ : 31/10/2012
Mise à jour des End of Maintenance/End of life et End of Extended Support.
J'en connais qui vont être content avec leurs fermes en 4.5 🙂 .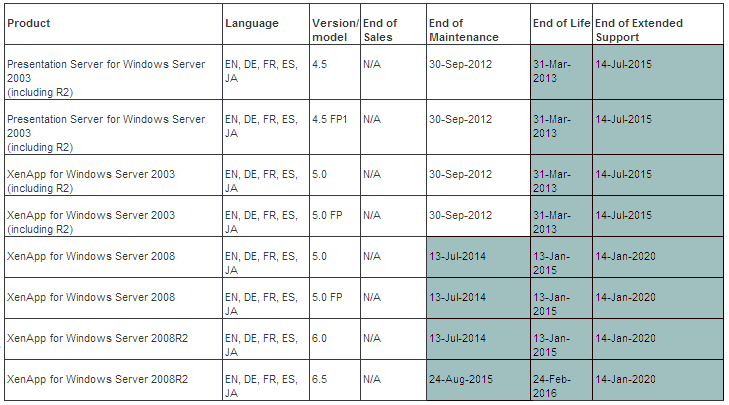 La ctx122442 détaille les cycles de vie des produits XenApp (et Presentation Server 4.5), très utile lors du choix de la version XenApp (outre les features bien sûr) au sein de votre infra  😉 .