Lors de l'instalation d'un ESXi 6.5 (sur un Cisco UCS C220 M5) nous avons rencontré l'erreur ci-dessous (hé oui on ne fait pas que du Citrixm 🙂 .


partedUtil failed with message: b"Error: Can't have a partition outside the disk!nUnable to read partition table for device /vmfs/devices/disk/eui.00a0504658335330\n\n".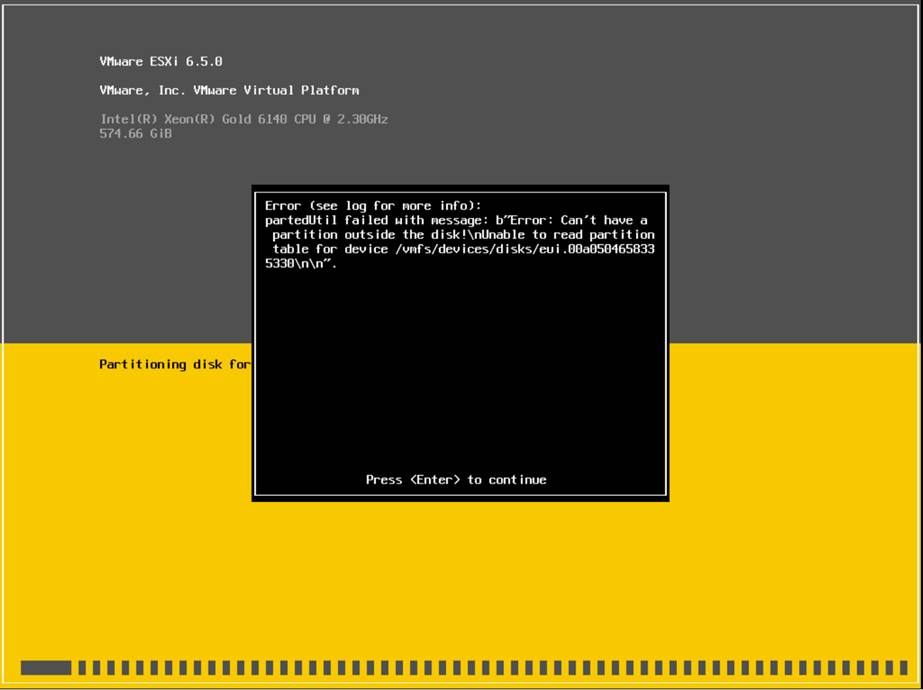 En googlelant nous sommes tombés sur la KB2082806, ce qui nous a amené à faire un Erase du Virtual Drive  via la CIMC (Cisco Integrated Management Controller) du server.




Une fois l'erase du "Virtual Drive" réalisé, l'installation a pu être réalisée sans problème.