For all the lucky ones who have been attending Citrix Synergy 2012 in Barcelona, have you passed in front of the Norskale's booth (the guys who were giving away bunch of T-shirts)?  And at the same time get a demo of the VUEM v2.0 Beta?
Well, here at Ctxblog.fr we are helping the ones who have not been that lucky and give you a full review of VUEM v2.0 in this post.
 
Thru this article we are going to put forward some of the new features that have been added since v1.0. During our test we have reported two bugs (a 32 bits display issue and a formatting error for the numbers of days left in the license). Both have been corrected within 24h, Norskale does not like bugs (even in a Beta version 😉 ).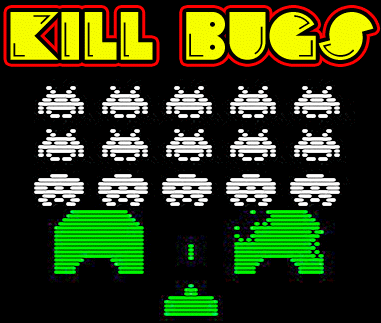 Our test platform is composed of two VM:
Windows 2008 R2 SP1 FR for the Admin Console and the broker (we'll come back to this new VUEM element) (2 Vcpu – 4 Go of RAM – 30Go storage)
Windows Seven SP1 FR (1 Vcpu – 2 Go of RAM – 30 Go Storage)
 
VUEM v2.0 architecture has been improved by the addition of a Broker. This Broker will allow for multi-sites implementations and eliminate the need for the Agents to connect directly to the SQL server.
 

Once the broker is configured (Page 25 of the Quick Start Guide), you only have to start the Administration Console then connect to the Broker.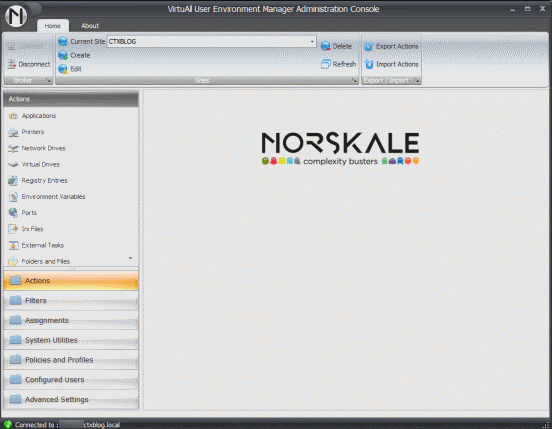 The Admin Console looks radically different from the v1.0 but is still as intuitive and functional. The possibility to import/export Actions as well as to create Sites from the main Console is very helpful.
We will skip the "actions" part of the Console which has been already tested in our v1.0 review, even if many new options have been added. Such as the possibility to define a shortcut location on the desktop (and this is only one example).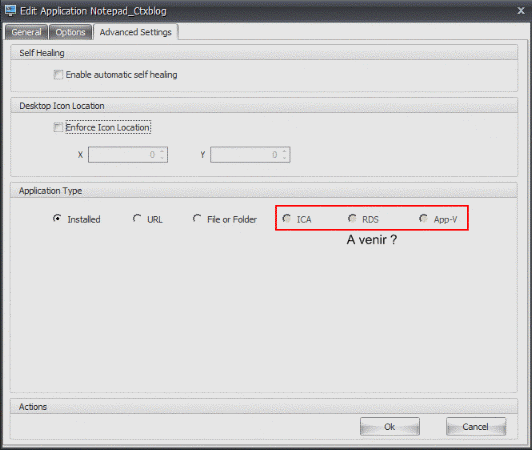 The Filter section has been increased with a lot of new conditions: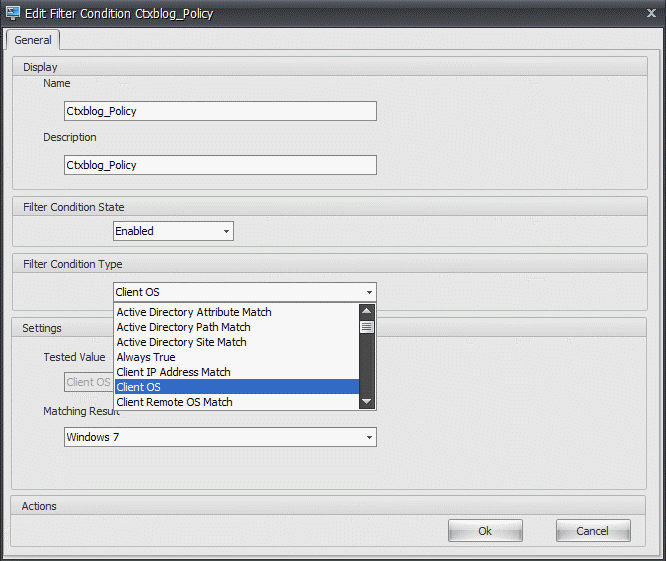 Check out the drop down list… only goodness here 🙂
 
The "System Utilities" section allows you to activate the Fast Logoff capability, to set a maximum level of CPU consumption per process, to turn on the RAM optimization, to play around with processes Black and White Listing.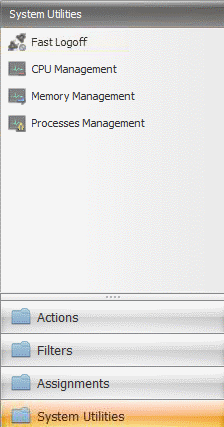 Cool, no ?
 
In the "policies and profiles" section it is possible to tune the Start Menu, enforce a Theme/Style, hide drives letters, restrict access to known folders, configure UPM, etc…

Start menu restrictions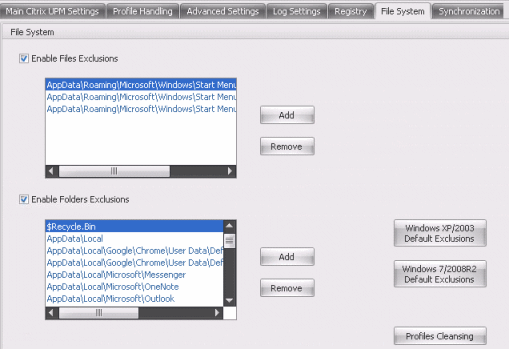 Setting up UPM exclusions (following best practices) for files and directories. Check out the "Profile Cleansing" button.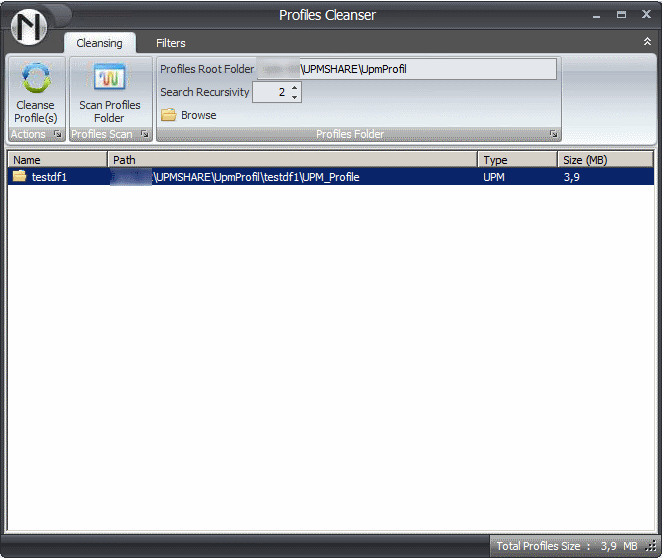 Possibility to clean up existing UPM profiles 🙂 .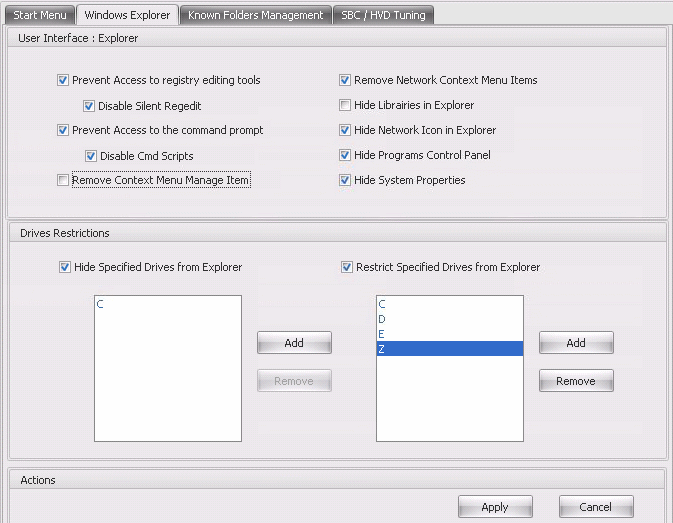 Drive letters restrictions as well as the possibility to hide various properties, restrict access to the registry and command line.
The "Advanced Settings" section covers VUEM and its Agents configuration.
New features in the Agent (available in multiple languages multilingual, in French here as our test environment is FR).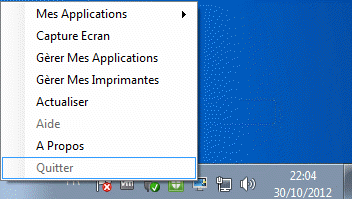 It is now possible to manage one's own applications (BTW, you can also add published apps) and printers thru the agent (if the authorization is set in VUEM's console).
 
In case of any issue, a user can now send a screenshot to support 😉 .
 
During our test, login times were constantly between 8 and 12 seconds, the v2.0 has more features and still remains easy to implement and manage (and this is the big positive point for VUEM, aside from its price point 🙂 ) .
Among the features we have tested, we have really liked:
UPM management
CPU/RAM optimization
Broker
Printers and apps management via the VUEM Agent
Fast login times
Clean up possibility for UPM profiles
Possibility for users to send a screenshot to support