Sur un silo applicatif (XenApp 5 R06 2003 32 bits sp1 Us + JRE 1.6.0_14-b08, oui la JRE n'est pas UpToDate)  nous avons rencontré l'erreur Java ci-dessous suite à l'installation d'un client EdgeSight (5.3.4136.3 ).
Error occurred during initialization of VM
Could not reserve enough space for object heap
Could not create the java virutal machine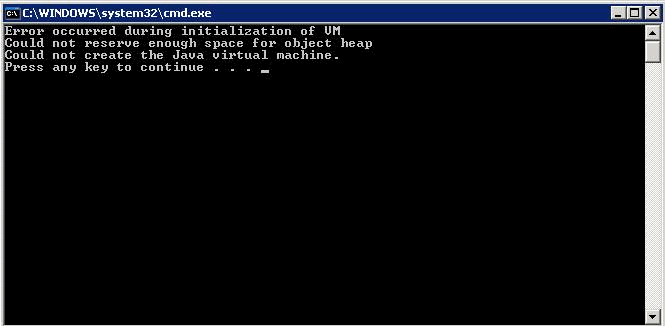 Sauf que dans notre cas et c'est là que ça devient marrant, l'erreur intervenait uniquement en bureau publié (et en bureau RDP).
En regardant le batch lançant l'application on constate que la partie -Xmx est à 1024 Mo (-Xmx1024M ), si on descend le Xmx l'application se lance sans erreur mais cette option n'est pas envisageable dans notre cas (problème de support de l'éditeur 🙂 ).
Si vous souhaitez en savoir plus sur l'Xmx : Xmx to set the maximum heap memory size
Dans notre cas la modification de la valeur UviProcessList (rajout de java.exe et javaw.exe dans les exclusions)  dans HKEY_LOCAL_MACHINE\SYSTEM\CurrentControlSet\Services\rskcore permet logiquement de bypasser l'erreur "Error occurred during initialization of VM".

Une GPP après, le problème subsistait :).
La correction est venu via l'upgrade de l'agent Edgesight 5.3.4136.3 en 5.34140.4.
Quelques liens traitant de l'erreur :
http://www.archy.net/citrix-edgesight-5-2-1-could-not-create-the-java-virtual-machine
http://support.citrix.com/article/CTX115868 
https://forums.oracle.com/forums/thread.jspa?messageID=6438592